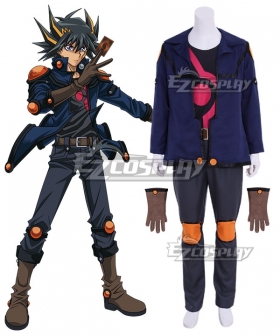 Product Link : EZcosplay 
Yu-gi-oh is one of the most popular anime and manga series, and your loved ones will love the variety of Yugioh gifts that you will find.
7 Yu-Gi-Oh! gift Ideas for Anime Lovers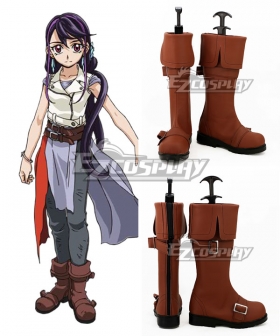 Product Link : EZcosplay 
Yugioh gifts span costumes, props and other affiliated merchandize your loved ones will enjoy having. Here is a guide of the seven most popular Yugioh gifts to consider as you shop for Yu-Gi-Oh gifts.
#1 Yugioh Trading Card Game Legendary Collection Box Edition (Oh Card!)
The Yu-Gi-Oh! anime and manga series plot involves lots of card-related games and this treasure box is a perfect gift for Yu-Gi-Oh players. The Yugioh gift includes Legend of Blue-Eyes White Dragon, Metal Raiders, Spell Ruler, Pharaohs Servant, Dark Crisis, and Invasion of Chaos booster packs. The board has all the three card monsters and combines characters from the classic era and the Legendary of Gods' cards.
Yugioh Trading Card Game Legendary Collection Box Edition is perfect for casual duels as well as for tournaments (depending on the tournament policy). This is a perfect gift idea for anime fans of all ages that enjoy trading card games.
Product Link : Amazon 
#2 YuGiOh Dark Magician Girl The Dragon Knight Card Sleeves (For Best-Looking Cards)
The Dragon Knight is one of the coolest cards in the Yu-Gi-Oh anime and manga series. The card protects Yu-gi-oh players from their opponents' card effects, spells, or traps. Avid duelists would consider having their card deck covered with the dark magician card skin a symbol of good luck and a great way to protect card borders from ruin.
These Dragon Knight Card Sleeves will not only protect your loved one's anime card collection but can also be appropriated to store other cards like credit cards, among other functions. They are made of clear plastic and have awesome Yu-Gi-Oh-related images printed on the surface.
Product Link : Amazon
 #3 Yugioh Millenium Puzzle Anime Necklace (Grant them a Wish)
If you are looking for necklace gifts, then you will love this Yugioh Millenium Puzzle anime necklace. The millennium puzzle (initially known as the millennium pendant) is connected to a historical myth that many Yugio fans believe to be true. It is said that archaeologists found a puzzle in the Nameless Pharaoh's tomb that promised whoever would solve the puzzle grants power to whoever solves its mystery would inherit untold power, and would be granted any wish they made. This is the puzzle Yami Yugi solves and is the center of the Yugioh manga series.
Gifting your loved ones a Yugioh Millenium Puzzle Anime Necklace is a symbol of the best wishes you have for them. This anime-themed gift is perfect to wear with casual and formal outfits, or with Yu-Gi-Oh cosplay costumes. It has a detachable zink alloy Millenium puzzle pendant and gift recipients can use it on a variety of necklace chains to suit their fashion sense.
Product Link : Amazon
#4 Yugioh Unisex Print Pullover Hoodie (Classy. Functional. Elegant)
A Yugioh hoodie is a perfect fan gift especially when you consider the functionality of quality sweatshirts – they are perfect for all weathers, are easy to wear with outfits and accessories readily available in your loved ones' closets, and last a long time. Yu-Gi-Oh Anime hoodies are nice gifts regardless of the recipients' gender or age.
This Yugioh Unisex Print Pullover Hoodie is a durable gift ( made using a polyester/cotton fabric), is stylish ( full zipped with two side pockets), and trendy ( they will love the classy 3D Yugioh prints on the hoodie). You will choose from the wide color variety and sizes when shopping for this fan gift.
Product Link : Amazon
#5 Yu_Gi_Oh 3D Print Kids Short Sleeve T-Shirt (Classic T-Shirt for Teens)
Anime and manga shirts are amazing gifts for kids and teens. They wear Yugioh t-shirts allow them to stand out from the anime crowd with a bold statement of their love for this popular tv series. Children will also draw inspiration from the anime characters they wear since the t-shirt makes them embody the character and power of the Yugioh heroes printed on the shirt.
The Yu_Gi_Oh 3D Print Kids Short Sleeve T-Shirt is 100% polyester (fewer wrinkles, colors don't run, feels comfortable). The Yugioh character images are printed using the latest technology and with quality, plasticol ink to ensure colors are vibrant and last a long time.
Product Link : Amazon
#6 Yami Yugi and His Cards Yu-Gi-Oh! Character Classic White Graphic Tee (The Gift that Protects)
Yami Yugi (Dark Yugi) is the main protagonist of the Yugioh series who inhabited Yugi Muto's body after he solved the Millenium puzzle. He guides Muto through life and protects him from bullies and other opponents that crossed his path. He is friendly to Muto and takes great care of him. Yami and Muto hold the title, " King of Games" after winning a series of tournaments against experienced and competitive players.
A Yami Yugi  Classic T-shirt is a gift of protection for your friends and family. They will feel guided by the ghost of the legendary Yami drawn on this wizard classic t-shirt. The anime Yu-Gi t-shirt is durable (made using 100% cotton fabric), and is printed using quality ink and technology.
Product Link : Amazon
#7 Yu-Gi-Oh! Baby Dragon Sticker ( Make them a Dragon Ruler)
Seto Kaiba (master of Blue-Eyes White Dragon), and other antagonists in the anime series use dragon monsters as their signature. Yugioh dragon cards have a lot of power over common cards. Gifting someone a dragon gift will allow them the power of dragon monsters which makes them stronger and, even if it's a dark power, recipients can easily transmute that power into positive activities.
Yu-Gi-Oh! Baby Dragon Sticker is appropriate for use in indoor and outdoor surfaces (it's water and sunproof). The 5-inch Yugioh sticker will transform fridges, car bumpers, laptops, and lunch boxes among other surfaces. They are easy to install and peel off without getting spoiled or leaving unwanted marks on the surfaces, so you don't have to worry about staining your spaces.
Product Link : Amazon
Yu-Gi-Oh Gifts are Easy and Fun
Shopping for Yugioh gifts is easy and fun, especially if you consider your loved ones' lifestyle, hobbies and fashion preference. It would also help if you consider their favorite color and their fashion sense if you plan to surprise them with clothes and accessories.
Which Yu-gi-oh gift are you getting for your loved one?